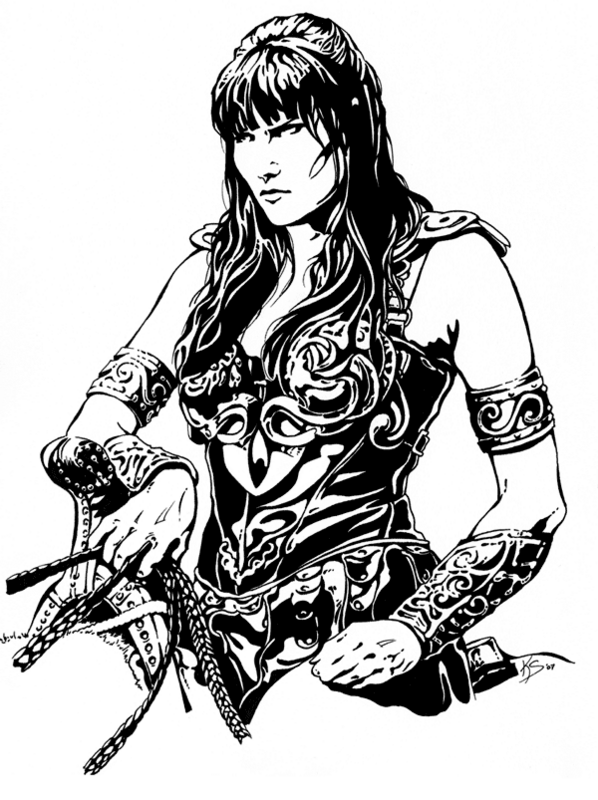 I got into an inking mood as well as a Xena mood. I took the opportunity of being away from my computer all weekend to draw what you see here. It was quite eventful, as anything pertaining to Xena should be.
I started this piece with an ink illustration in mind but by the time I got done with the sketch I liked it so much I decided to trace a copy of what I'd done into my sketchbook so I could do a pencil piece as well. Being pitch black at 11pm and without a light box didn't stop me; I set up a halogen light outside the house to shine in through a window so I could trace on that. In setting this up, I gave myself a (very) minor concussion which (literally) stopped me in my tracks. I was able to continue and finish two days later. ;)
She's about 11"x14" on 110lb paper, inked with Sharpie permanent markers (I couldn't find my Micron pens).
Below is the pencil sketch I was so desperatley trying to preserve with my head-damaging skills.