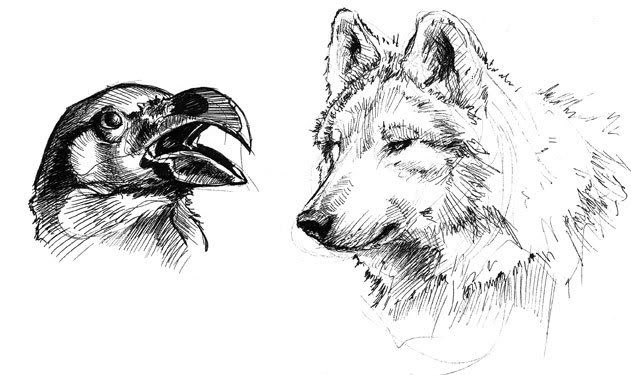 pen, 2007
Here are two pen sketches I did this spring from random photos I found online. The mom & cub sketch was from a National Geographic Society magazine. As a disclaimer, these were drawn soley for practice and I'm not making a penny from them - they aren't mine.
I made a 1920px widescreen desktop wallpaper of the wolf mom & cub image using my own brushes and textures in Photoshop
here
. I'll have to create and upload different screen sizes later.