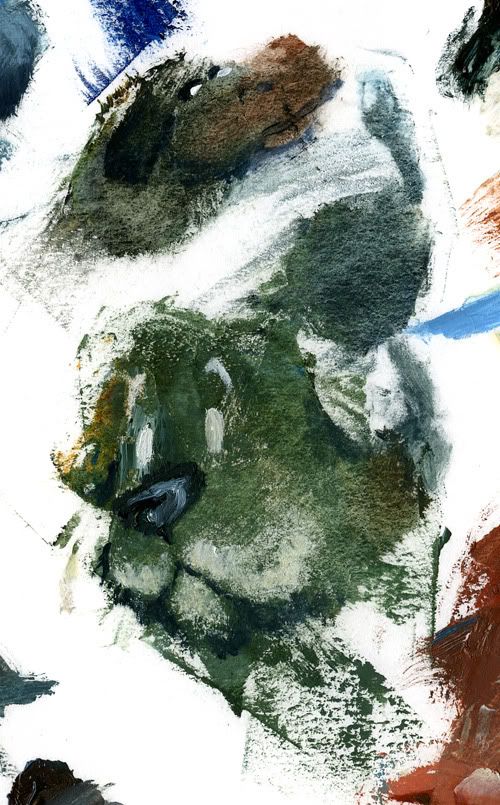 I use disposable paper palettes for my oil painting and though I look at them before I toss them out, I have never had cause to keep any of them before. I was transferring my wet, useable paint from an old sheet to a new one when I saw a face in one of the leftover paint stains! It only needed one more eye and a little shading to add emphasis but it was otherwise there - a green Hobbes-like cat face! Fun! So I checked out all the other stains and found this sheet had several.
What is odd is that I've looked over all my sheets closely for faces since then but none of them have such obvious characters living within. Hmm.
Click to see larger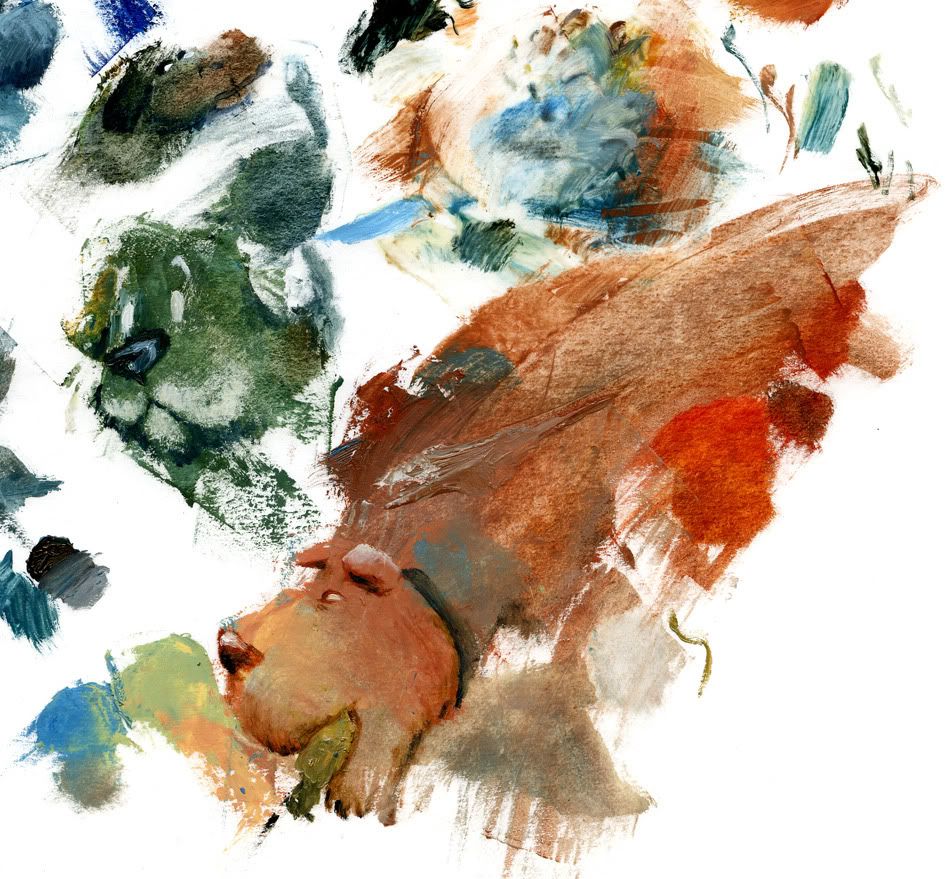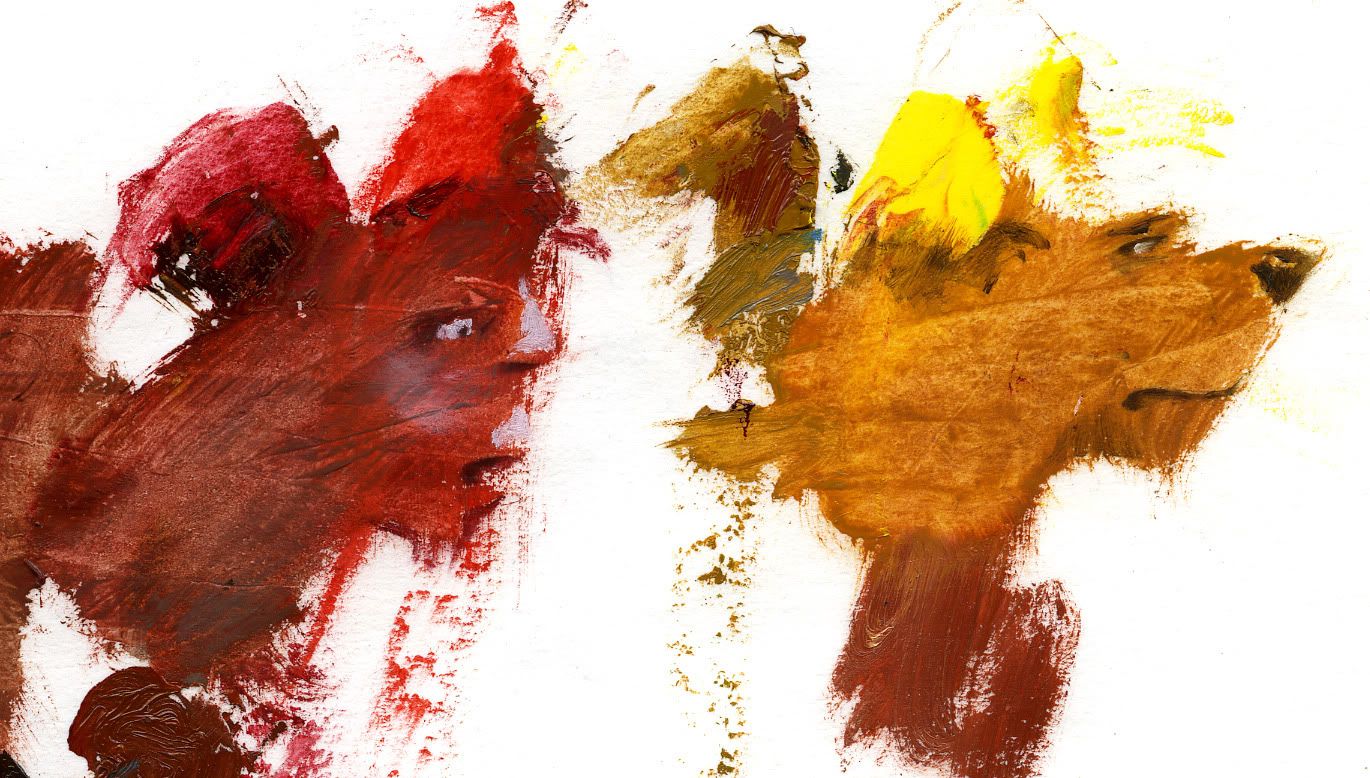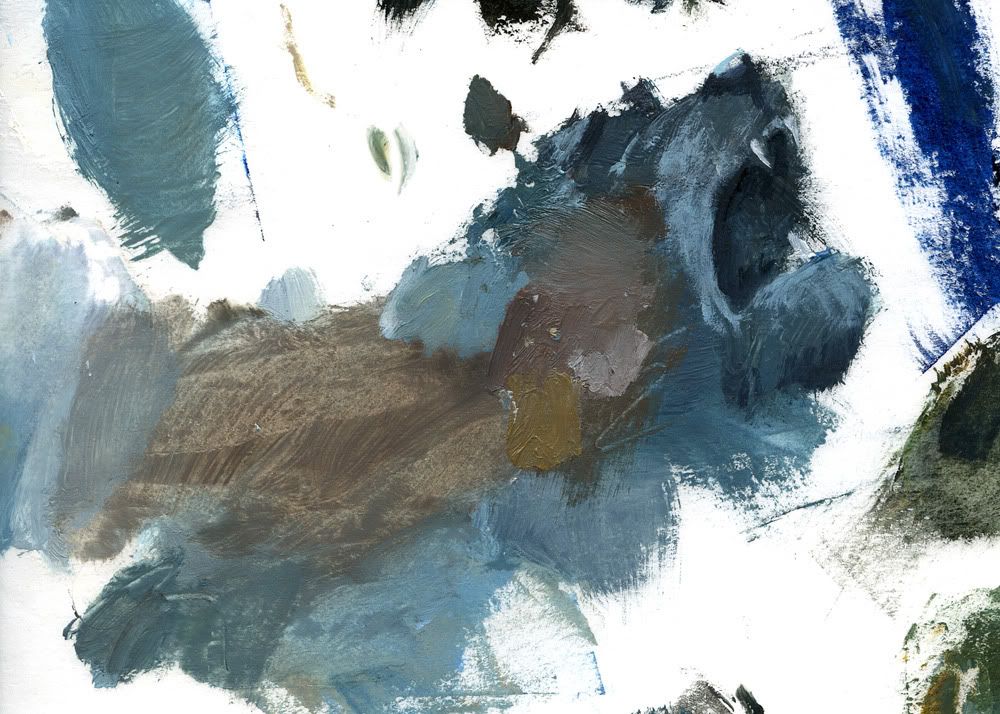 Oils on palette paper, 2011.