Not quite done but pretty close. Oil painting commission. Don't remember the dimensions off the top of my head. 11 hours, I think.
Here it is blocked in (did this last spring)…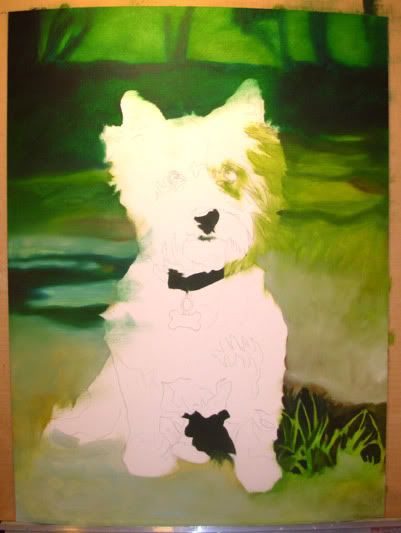 The rest of this I did last night. Went over the background to give it texture, impressionist-style but blended. Starting to fill in Alice now…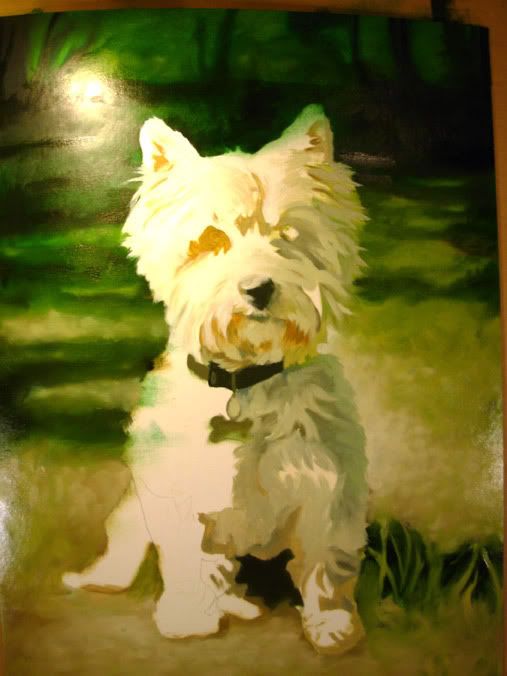 And here's where I ended up!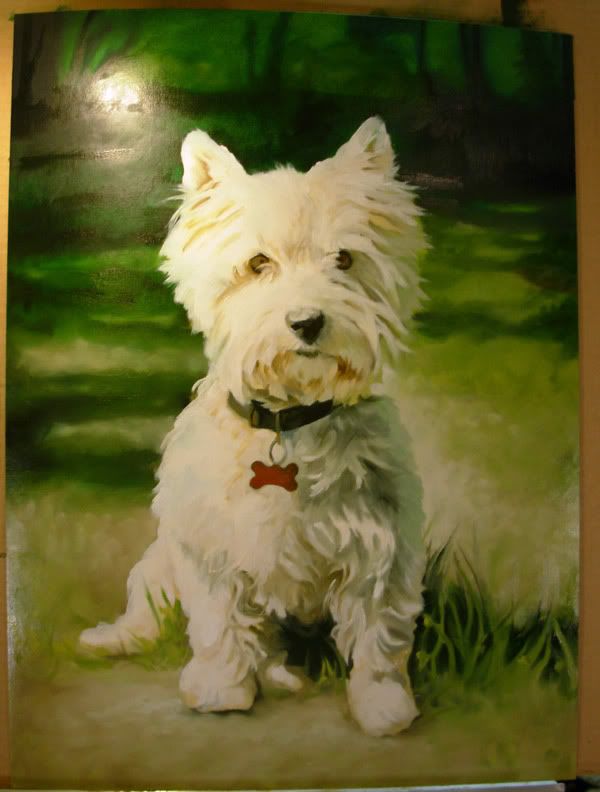 Sorry about the glare - it's the best I could do with the lighting I had in the basement. It's kind of got a yellow tint look in the pics. When I'm done and it is dry I'll scan it in and post the finished piece.